On the scoreboard, it would as though Brazil, the host team & nation for the 2014 FIFA World Cup, absolutely blew out Croatia on Thursday. But, if you watched the game, you realized quickly that Brazil was not playing like themselves.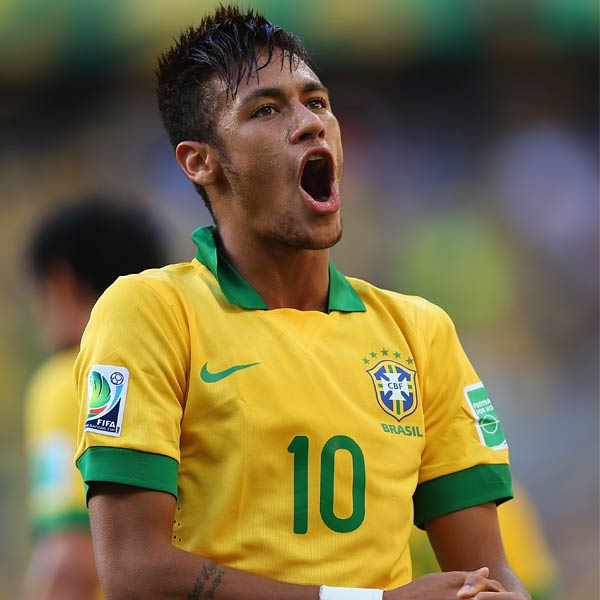 Brazil defeated Croatia, 3-1, to get an early 3 points in Group A of the FIFA World Cup Tournament. However, early in the game, Brazil gave up an own goal to Croatia off of the accidental foot of Brazilian defender Marcelo, the first time Brazil has given up an own goal in their 20 appearances in the FIFA World Cup.
However, the star of the Brazil team & the face of futbol in Brazil – Neymar – scored a goal that was shot from about 35 yards out & was a soft goal on the Croatian goaltender. Later, Neymar scored on a controversial penalty kick after Brazil forward Fred completely flopped in the scoring area, having the referees make a terrible call & Brazil went up 2-1. In stoppage time, Oscar scored the goal that put the game away.
The Brazilians looked very nervous & timid through most of the game, not really stressing Croatia to play aggressively against the high-powered scoring attack of Brazil, who is heavily favored to win the FIFA World Cup & was predicted by many analysts to have an easy game today & supposed to be a tune-up before their Wednesday match against Mexico (2:30 E.T., ESPN).
Brazil knows that in order to cruise through this tournament, especially against a Mexico team that is playing inspired football, the team has to be much more crisp & use this match as a wake-up call to come out of the block with more inspiration & fire. Own goals are inexcusable in the World Cup, but with a team who has the entire nation on its shoulders, through all of the controversy with having the World Cup in Brazil, the financial strain, buildings not being ready, airports not being ready, demonstrations, etc., Brazil showed that it all goes back to what happens on the field. If all on the field is fine, the country will end up rejoicing in the end.