Mexico, despite having bad weather in Sao Paulo & terrible referring for the second straight day, defeats Cameroon, 1-0 on the goal by Herrera in the 61st minute. Mexico (El Tri) should have clearly had 2 goals earlier by Gionni Dos Santos, but both goals were wrongly disallowed when the refs called offsides when Dos Santos was clearly onside.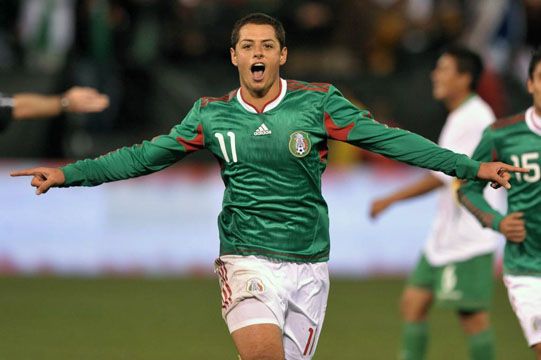 Manchester United star & top Mexico goal scorer Javier "Chicharito" Hernandez missed a wide open shot in the middle of the pitch towards the end of the game, which would have put Mexico up 2-0, & made the goal difference wider in case of a tie at the end of group play.
Cameroon got very little pressure on Mexico until the very end of the game when Eto'o & Song tried to work together & got some pressure on Mexico, but it wasn't enough & Mexico will move on to face Brazil in a big time showdown Tuesday afternoon.
In order for Mexico to really have a strong chance against Brazil, they have to use Croatia's theory of attack early. Rafael Marquez has to be able to get strong space for open shots & Dos Santos, Herrara & Chicharito (if Coach Herrera has the foresight to start him) have to get pressure on a weak backline for the Brazilians, which is one of the weakest in recent World Cup memory.
For Brazil, the formula is simple – let Neymar work his magic. He is playing at the top of his game right now, with great style & confidence, & the home field Brazilian fans will feel it. The Mexican fans will be there in full force on Tuesday so the home field won't be as overwhelming, but its clear that Neymar is the best player on the field at any time for either one of these teams so Mexico is going to have to get physical, bump him & make it a bit nasty.
Brazil plays Mexico at 2:30 E.T. on Tuesday on ESPN.